eMobility Private Charging Study 2022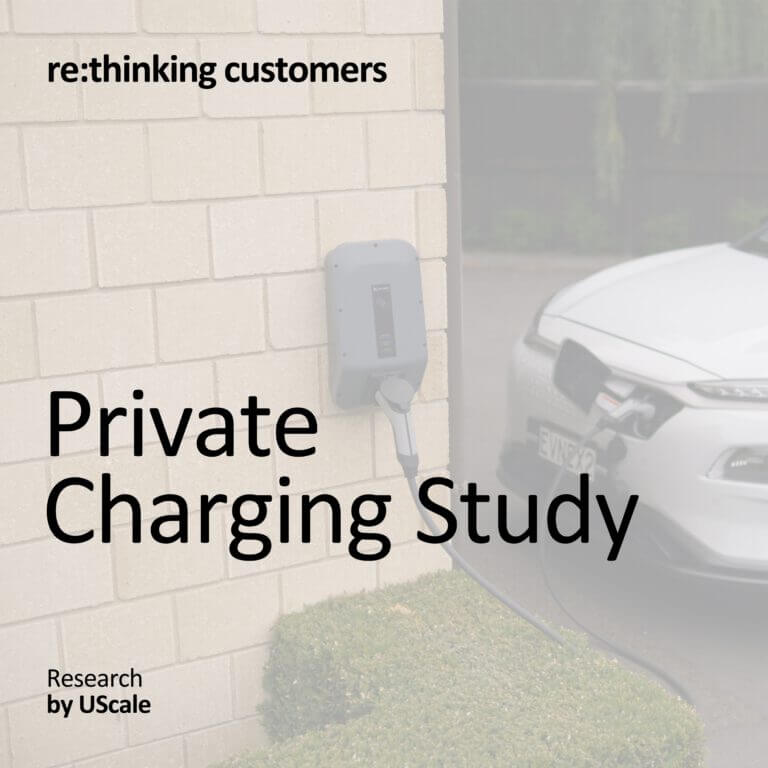 PRIVATE CHARGING SOLUTIONS, PREFERENCES AND EXPERIENCES OF CHARGING AT HOME
The Private Charging Study asks e-car owners about their experiences with charging at home.
For the study, over 1,100 e-car drivers were surveyed online in Germany, Austria and Switzerland between June and August 2022. In August and September 2022, the study was also conducted among almost 1,000 e-car drivers in the USA.
Deliverables include a PDF report (100 pages) and unlimited access to a dashboard for subscribers' own analysis of the data.
CONTENT AND ADDED VALUE OF THE PRIVATE CHARGING STUDY
Content of the Private Charging Study

Segmentation criteria:

Charging behaviour (charging locations, charging occasions, charging frequencies, SoC during charging, reasons for not charging at home, charging types)
Driving habits (mileage per year and per weekday, frequency of long-distance journeys, general usage habits)
Demographics of e-car drivers
Motivation eMobility
Housing situation

Purchase Journey:

Buyer type
Order sequence of e-car, charging technology, power contracts
Relevant aspects for the purchase decision re charging technology
Places of purchase
Installation

Charging technology:

Shares of socket, simple / smart home charging station, reasons for socket instead of charger
Charging capacity of home charging station
Technical scope of functions
Communication interfaces
Manufacturer of charging device selected
Usage (control type, control objectives)
Charging problems, problem solving
Settlement in apartment buildings
Authorisation in apartment buildings
Charging station satisfaction (quality, UX, range of functions)
NPS manufacturer, reasons for detraction
Desires for upgrading vs. desire for simpler solution
Recommendations to manufacturers of charging technology, car dealers or manufacturers, energy suppliers, electricians, property managers of apartment buildings

After-sales charging technology:

Needs for service or hotline contact
Problems or reasons for enquiries
Satisfaction with after-sales experience
Service comments

Charging power contracts:

Change of energy supplier or tariff in connection with the purchase of an e-car
Current vs. previous supplier
Target group of the survey

For the study, only e-car drivers who have a home charging station and regularly charge at home were surveyed.  The survey structure makes it possible to differentiate between residents of single-family homes and residents of apartment buildings.
Added value and benefit for charging technology manufacturers and suppliers

The study is mainly aimed at manufacturers and suppliers of charging technology for private charging.

Home charging solutions mostly include smart and standard wall boxes. In addition, in many cases there are integrated photovoltaic systems and the corresponding networking of the systems. The extensive survey and the high sample size provide a precise picture of current user behaviour, problems and wishes.

The results show manufacturers, providers and installers of private charging solutions and their smart integration into building technology what the users' expectations and wishes are. This provides charging technology manufacturers, retailers and service providers with valuable input on what really matters, which prioritised needs for action can be derived and how they can design their future offers. In this way, they can concentrate their development and investments on the offers that lead to the highest demand, the highest customer loyalty and thus the highest turnover. Furthermore, subscribers to the study receive valuable information on the sales potential of future upgrades and cross-selling offers.
Dashboard for analysis

Many exciting findings only become apparent when the results are evaluated separately according to important customer groups. This allows providers to target their offers to different user segments in a differentiated way. Thanks to the high sample size, subscribers to the study can split the results in the interactive dashboard as they wish and analyse them in detail. In addition, the dashboard shows all pre-clustered verbatim mentions of the respondents.
UScale Focus Studies: User studies on electromobility

Since 2018, UScale has been systematically surveying e-car drivers about their expectations and experiences at all touchpoints of the e-mobile customer journey. An overview with all UScale Focus Studies can be found HERE.

If you have any questions, please contact us at contact@uscale.digital.