Charging Persona Study 2021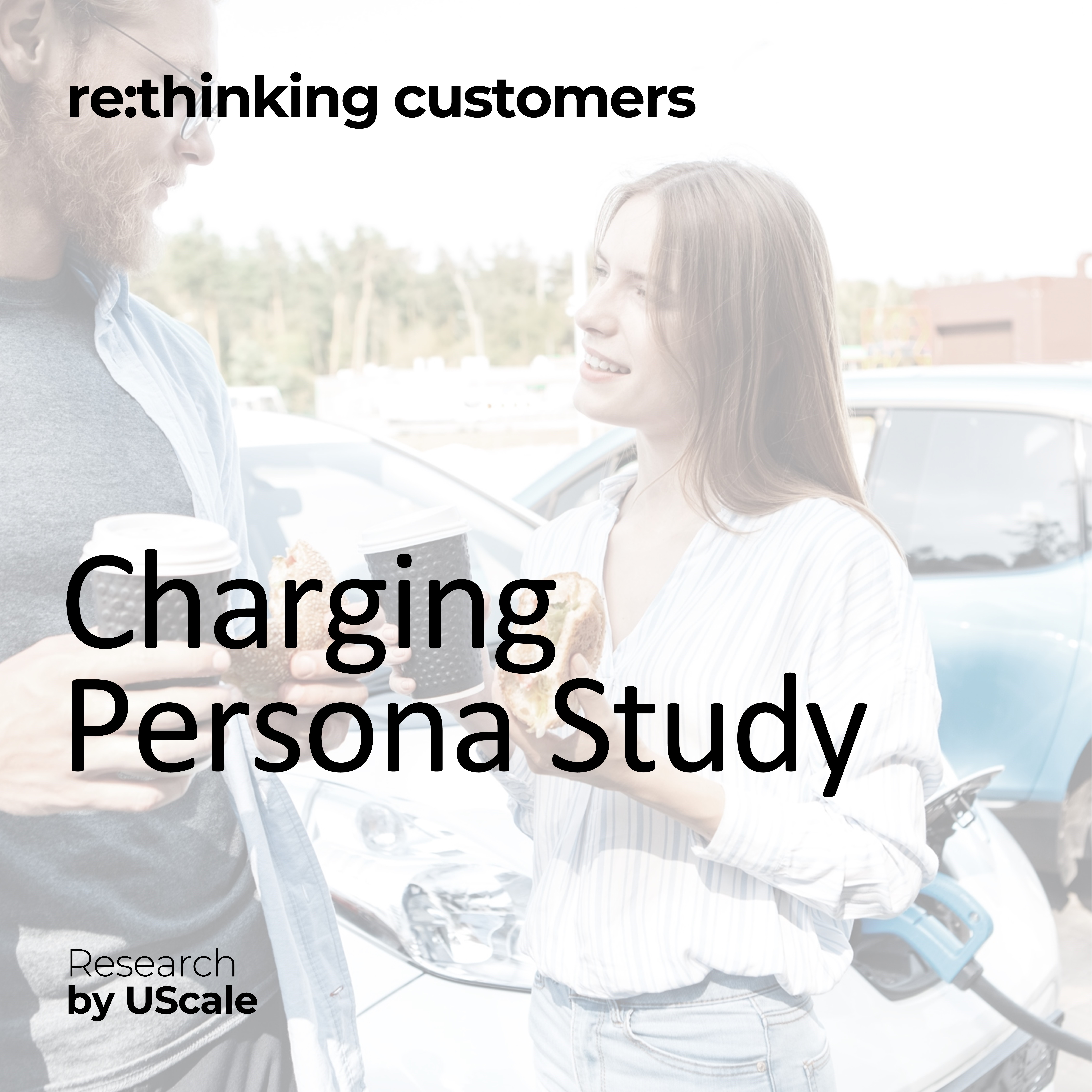 Charging behaviour of different user segments
The study shows the results of a cluster analysis of e-car drivers who differed significantly in terms of living situation, vehicle use, charging behaviour and attitude towards charging. Based on this analysis, the study develops four different user segments, so-called charging personas.
The Charging Persona Study survey was conducted online in September 2021 with over 2,000 e-car owners in Germany, Austria and Switzerland.
The deliverable includes a PDF report (approx. 78 pages).
Contents and added value of the Charging Persona Study
Contents of the Charging Persona Study

Segmentation criteria:

Socio-demographic data (age, gender)
Driving habits (mileage per year)
Motives for eMobility
Range assessment

Charging Personas:

Methodology (cluster analysis)
Overview personas
Charging locations
Charging occasions
Residences
Housing situation and parking facilities
Range expectation
Expectation charging power AC/DC

Persona profiles:

Living and working situation
Driving and charging behaviour
Target group of the survey

For the study, only owners of fully battery electric e-cars were interviewed.
Added value and benefits for car makers and charging technology providers

The study is aimed at manufacturers and suppliers of e-cars and charging technology to understand the charging behaviour of their target customers.
UScale focus studies: User studies on electromobility

Since 2018, UScale has been systematically surveying e-car drivers about their expectations and experiences at all touchpoints of the e-mobile customer journey. An overview with all UScale Focus Studies can be found HERE.

If you have any questions, please contact us at contact@uscale.digital.