Public Charging Payment Study 2021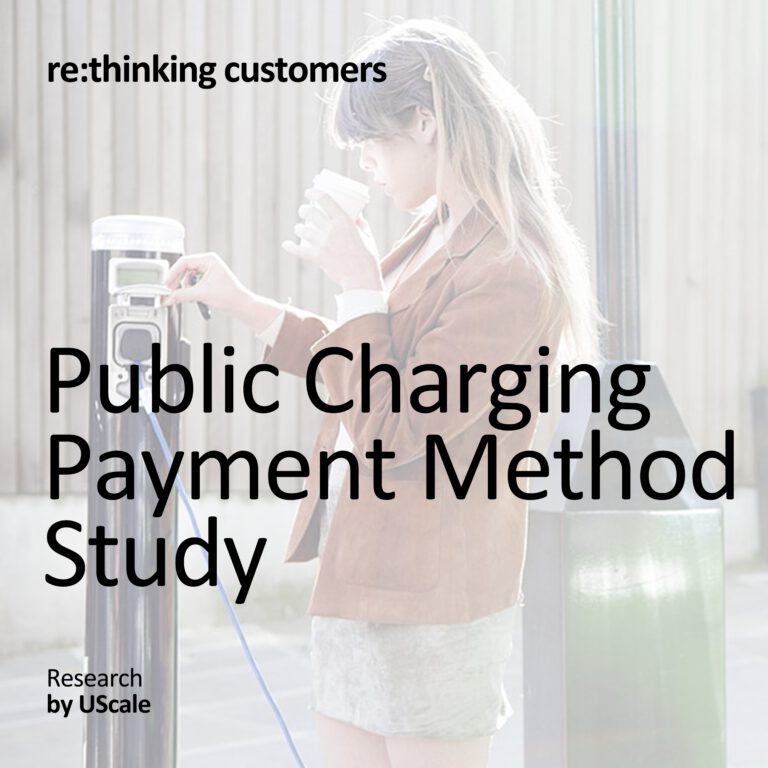 Public charging payment methods from the user's perspective
The study provides a comprehensive insight into the usage drivers and barriers of the most important payment methods at public charging stations. Today's e-car drivers were asked about the five payment methods
Charging app,
Charge card / chip,
Plug & Charge,
Ad-hoc + smartphone and
Ad-hoc + EC/credit card.
The Public Charging Payment survey was conducted online in June 2021 with almost 500 e-car drivers in Germany, Austria and Switzerland.
The deliverable includes a PDF report (approx. 86 pages).
Content and added value of the Public Charging Payment Study
Content of the Public Charging Payment Study

Segmentation criteria:

Socio-demographic data (age, gender, etc.)
Driving habits (mileage per year and per weekday)
Loading locations
Charging occasions, routine

Payment and tariff setting:

Payment options
Payment preferences
Satisfaction payment process
Prices (Plug & Charge, Ad-hoc, Fast charge)
Parking fees
Tariff setting

Product-Market Fit of payment methods:

Determination of the product market fit and the target groups that can be reached for the five payment methods Payment via charging app, charging card/chip, Plug & Charge, Ad-hoc + smartphone and Ad-hoc + EC/credit card
Prioritised usage drivers for all queried payment methods
Prioritised barriers to use for all payment methods surveyed
Target group of the survey

Only owners and drivers of e-vehicles that charge publicly were recruited. For each payment method, 100 people who actively use the respective payment method were interviewed.
Added value and benefits for after-sales managers, dealers and dealer trainers and hotline operators

The study shows product owners of payment methods at eMSP, CPOs, OEMs and payment service providers which levers can be used to increase the use of the respective payment method. The usage drivers mentioned support providers in marketing.

The results also allow providers to estimate under which conditions which payment methods can establish themselves and to what extent. This enables them to integrate the respective payment systems into the development of their technical concepts.
UScale focus studies: User studies on electromobility

Since 2018, UScale has been systematically surveying e-car drivers about their expectations and experiences at all touchpoints of the e-mobile customer journey. An overview with all UScale Focus Studies can be found HERE.

If you have any questions, please contact us at contact@uscale.digital.