Driving Current Persona Study 2021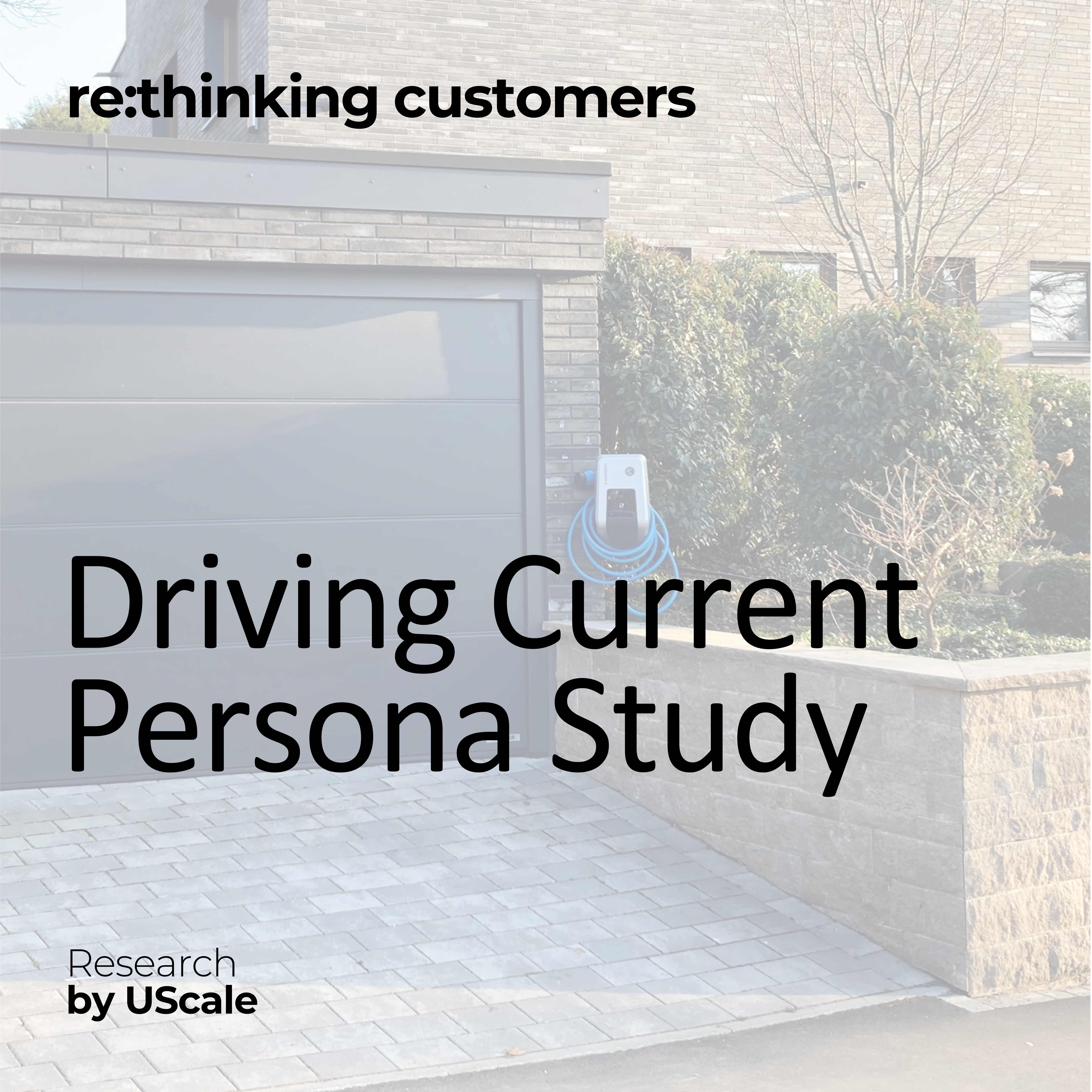 Personas for provider selection Driving current at home
The study shows relevant decision-making situations and criteria for the selection of the driving current supplier. It also identifies the optimal driving current offer for e-car shoppers and owners and points out criteria for the optimal addressing of individual target customer segments.
The Driving Current Persona Study was conducted online in September 2021 with over 1,500 e-car owners in Germany, Austria and Switzerland.
The deliverable includes a PDF report (approx. 98 pages).
Contents and added value of the Driving Current Persona Study
Contents of the Driving Current Persona Study

Segmentation criteria:

Socio-demographic data (age, gender)
Driving habits (mileage per year and per day, longer distances)
Charging behaviour and habits
Vehicle financing
Range assessment

Decision criteria for traction current providers for charging at home:

Change of electricity supplier in connection with charging at home
Crucial source of information
Criteria for choice of provider
Criteria for tariff selection
Features tailor-made tariffs
Electricity contract at home
Trust in electricity suppliers

User segmentation (persona formation):

Methodology (factor and cluster analysis)
Relevance of the factors
Persona profiles
Target group of the survey

For the study, only owners and occupants of fully battery-electric e-cars who have a charging option at home were surveyed.
Added value and benefits of the Driving Current Persona Study

The study is aimed at domestic electricity suppliers who want to understand their different target customer groups.
UScale focus studies: User studies on electromobility

Since 2018, UScale has been systematically surveying e-car drivers about their expectations and experiences at all touchpoints of the e-mobile customer journey. An overview with all UScale focus studies can be found HERE.

If you have any questions, please contact us at contact@uscale.digital.