EV Adopter Persona Study 2021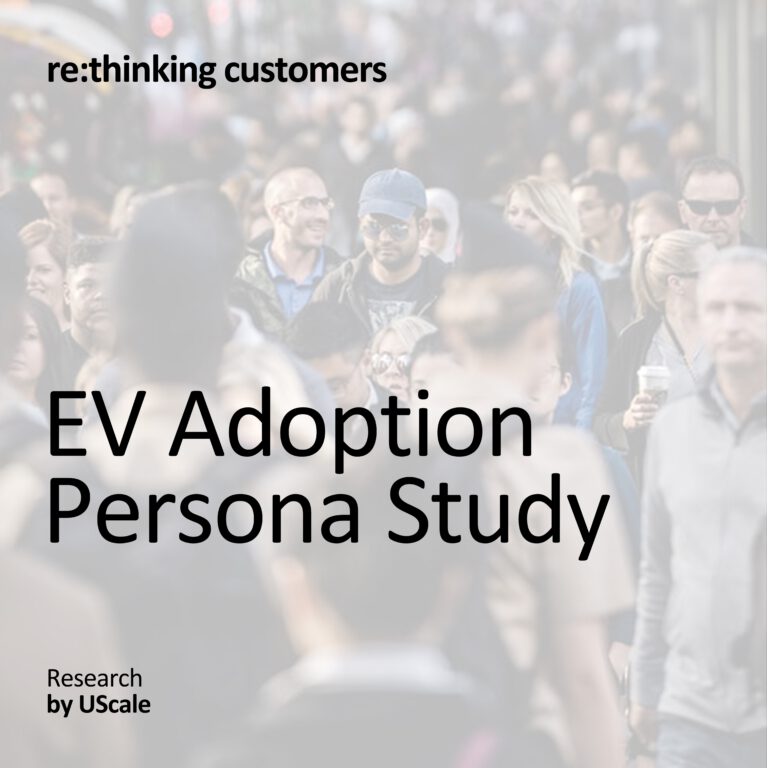 Six adopter personas on electromobility
The EVForward™-Europe study was conducted by Escalent Inc. in the five main European countries (Germany, UK, France, Italy, Spain) and describes in detail six adopter segments that will gradually switch to electric mobility.
The deliverable includes a comprehensive PDF report (approx. 200 pages).
An update of the study for 2022 is in progress.
About EVForward™

The EVForward™-Europe study was conducted in five European countries: United Kingdom (n=1,926), Germany (n=1,947), France (n=1,667), Italy (n=1,866) and Spain (n=1,846). It is a market-representative sample of 9,252 respondents interviewed between 23 April and 7 June 2021. An update of the study for 2022 is in the works.

Respondents are between 18 and 80 years old, have a 2015 or newer model first vehicle, and plan to purchase a new vehicle within the next 5 years. Data were weighted by age and gender to match the demographics of new vehicle buyers, and by vehicle segment to match current vehicle sales. The sample for this research came from an opt-in online panel.

Thus, any margins of error or significance tests reported are estimated and based on the same statistical assumptions as data obtained from a random probability sample. Escalent will provide the exact wording of the survey questions upon request.
Webinar about EVForward™ Study (08.12.2021)
UScale focus studies: User studies on electromobility

Since 2018, UScale has been systematically surveying e-car drivers about their expectations and experiences at all touchpoints of the e-mobile customer journey. An overview with all UScale Focus Studies can be found HERE.

If you have any questions, please contact us at contact@uscale.digital.